Reproductive Task Force Workshop Applied Reproductive Strategies in Beef Cattle
August 29-30, 2018
Ruidoso Convention Center | Ruidoso, NM
New Mexico State University Cooperative Extension Service in collaboration with New Mexico Cattle Growers' Association, New Mexico Beef Council, and Texas A&M AgriLife Extension Service, are pleased to host the 2018 Beef Reproductive Task Force annual meeting.
This premier Beef Reproduction national meeting gathers leaders from academia, industry and the veterinary community to provide current information related to beef reproduction and utilization of reproductive technologies.
Artificial insemination, embryo transfer, and pregnancy detection have made significant progress in the past ten years but remain underutilized in the beef industry. The overall focus of the meeting is to describe these technologies and how to manage reproduction in beef cattle in the Southwest U.S. and Northern Mexico.
Registration includes proceedings, breaks, lunch, and dinner on August 29 and breaks on August 30, English/Spanish translation services will be available. A laboratory session on the afternoon of August 30, is optional ($50) and includes lunch. Limited number of seats are available for the lab; first-come, first-serve, translation services will not be provided for the lab session.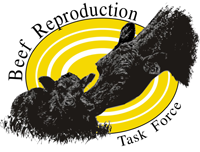 Registration Rates
Early Registration | $175 | Deadline July 29
Late Registration | $200 | July 30-August 16
Registration at Door | $225 | Electronic Proceedings Only
MCM Hotel Elegante
575-258-5500
Two Queen Beds | $119
Studio King Suite | $129
One Bedroom King Suite | $139
Craig Gifford
Extension Beef Cattle Specialist
Phone: 575-646-6582
Email: cgifford@nmsu.edu

Marcy Ward
Extension Livestock Specialist
Phone: 575-646-5947
Email: maward@nmsu.edu

Adam Summers
Assistant Professor, Animal Sciences
Phone: 575-646-1549
Email: asummers@nmsu.edu